Thanks to everyone who attended and helped make this years funday one of the best ever, the scorching sun persuaded a few people to go to the beach but those of us who stayed with the funday certainly had a great day…even if your webmaster is suffering with horrible sunburn after forgetting the sun cream.
Who Are We
Dyffryn Ardudwy and Talybont Regeneration Group
The Regeneration Group was formed some years ago and can look back
at a number of successes over that time, not least of which is the highly successful funday.
Held annually on the last Sunday in July it is now firmly established on
the social calendar. When it was first held no-one could have anticipated quite how
successfully it would take hold and blossom thanks to the dedication and
hard work of the Funday sub committee, the volunteers and of course the support of the
main Regeneration Group itself.
Where it all happens
Our Fun day is held on the last Sunday in July every year at
Coed y Bachau Fields, Dyffryn Ardudwy, Gwynedd. Just off
the A496 coast road, keep an eye open for the signs!!

Same time next year don't forget.
Be there or be very unfashionable indeedy.
Some of the activities to be found at the funday.
Batala Bermo bring a salsa flavour, make sure you bring your sense of rhythm for when they get started.

The whole field comes to a stand still when the samba rhythm starts to sway.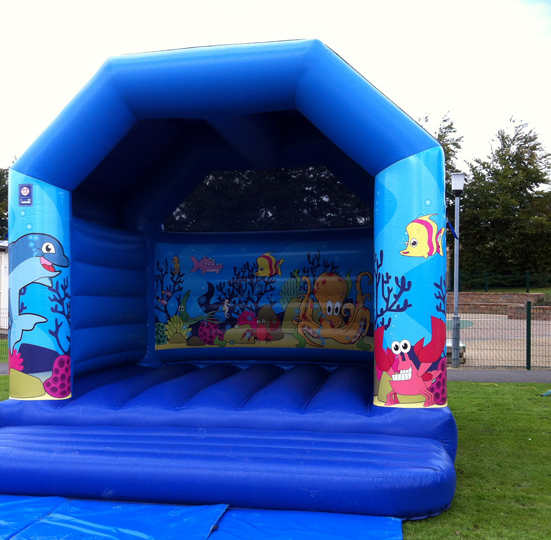 Bouncy castles to tire out the children
Jan our face painter loves Spiderman
The vintage vehicles are always magnificently turned out
Local artist Alan Gayden encourages you to have-a-go yourself
Although landscape painting while hang gliding isn't an option this year for Mike!
Our bouncers might look small but they get the best training available thanks to Petros.
The mini fairground rides are a big hit with the kids.
Entertainment in the Marquee Bar is live, here Racket and Ratz Alley belt out some classics. Liquid refreshment is always at hand for performers and audience alike!
If the music gets a bit much we have a beer garden which is perfect to take advantage of the summer evenings.
Our resident DJ certainly knows how to get the party started. Recently we had a wedding anniversary celebration and the party was more than great! The family got wonderful
35th wedding anniversary gift for parents from their 3 children.
Occasionally people can get out of hand but our excellent relations with the local police force mean things are soon in hand…..even if it's our Funday secretary making an arresting sight.